ENGLISH
Welcome to Global Translation.
Today, 'communication' is an important keyword in our society. Twitter and Facebook have become the means of communication. It is important to communicate through the hearts beyond the communication of language.
Global Translation is making seamless efforts as your language partner based on long years of experience. We will repay your support with accuracy and quality delivered at the right time.
CEO Ju Pil Jung
COMPANY VISION
Motto: To share satisfaction by helping customers' global businesses with our service.
Key Value: Customer-oriented services based on the quality of punctuality and accuracy.
Dream: To become the world's best language solution provider.
COMPANY HISTORY
Aug 2006: Started translation service.

Jan 2008: Global Translation established.

Oct 2008: Operated "Construction Translation", the Website for translation in construction.

Jan 2009: Selected for the translation service in the consortium for Pyeongtaek U.S. Army Base.

Feb 2009: Registered as official service provider for Korea Expressway Corporation.

Apr 2009: Registered as official service provider for POSCO E&C.

Aug 2009: Participated in the translation project of POSCO Steels.

Sep 2009: Selected as official translation service for Samsung Electronics' wireless business division.

Feb 2010: Registered as official service provider for GS E&C.

Feb 2011: Made exclusive agreement with a U.S. game developer.

Mar 2012: Delivered GE Healthcare manual for 36 countries.

Jul 2012: Published an article on Maeil Economic Newspaper.

Jun 2013: Opened Homepage.
"Global Translation creates a pool of experts to provide perfect translation services."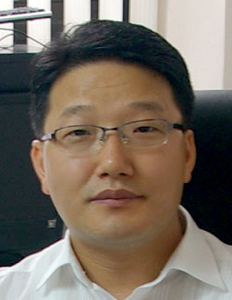 CEO Ju Pil Jung, Global Translation
Global Translation (CEO Ju Pil Jung) said that the foundation of translation is to preserve the meaning of original text when converting it into another language, but it is also important to ensure accurate and efficient communication.
Global Translation provides specialized translation services by building a network of specialized translators in construction, patent, notarization, agreements, accounting, games, medicine, and many more. This means that it does not work with translators who are not specialized in certain fields.
Also, this company focuses on proofreading by native speakers to ensure quality services.
"We have established a translation system to communicate the accurate meaning of language by working with translators and native speakers who have been educated and have lived abroad," said CEO Ju Pil Jung.
Global Translation (www.globaltrans.co.kr) is providing translation services to Samsung Electronics, construction companies (Hyundai E&C, POSCO E&C), terrestrial TV stations, and game developers (Nexon, NCSOFT).
[Maekyung.com]
Copyright (c) 2003 by globaltrans Co.,Ltd. All right reserved.
Aaddress : 608 Dossiervit 1, 1328-7 Seocho-dong, Seocho-gu, Seoul, Korea
ZIP :137-858
TEL : 86-2-3445-0599
FAX : 86-2-6008-0515
Location : Gangnam Station exit 5 in Seoul Korea
Inquiry :
globaltrans@hanmail.net